Coaches Institute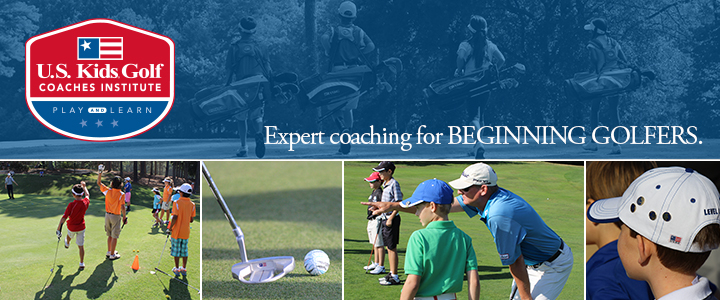 The Coaches Institute is the core foundation designed for our player and coach development. For over 20 years, we have researched and developed new teaching methods that make the game fun to learn. Many programs have been developed to ensure these proven methods are available to every coach across the globe:
Certified Coaches. Undoubtably, the most recognized program, Certified Coaches are experts in teaching golf to kids ages 12 and under. They learn to leverage their expertise by incorporating an in-depth understanding of club fitting for young golfers, utilizing an established curriculum that features game-based learning methods, offer playing opportunities on the golf course from scaled yardages, and communicate effectively with parents. We travel across the globe introducing the Certified Coach program to teaching professionals throughout the year.
Scaled golf courses for all players. At the first World Championship in 2000, the concept of playing shorter "Forward Tees" was introduced with a rousing success. Kids found more joy by playing from a location where pars, birdies, and even eagles were attainable at an early age. This concept evolved and became known as the U.S. Kids Golf Family Tee program and is now partnered with the PGA of America. Over 1500 courses in the United States have established Forward Tee locations in order to provide kids and families a suitable way to play the same course together.
The Learning Program. At the same time the Forward Tee program was introduced, a kid-friendly curriculum booklet with three levels and an included merit pin awards program began. This simplifying curriculum helps provide the young player and their parents a road map for learning the game with the help of their coach. Once kids have completed all three levels, they have "mastered" the learning program.
U.S. Kids Golf is the resource for teaching kids the game of golf. Contact us for more details on the Coaches Institute today.
© US Kids Golf All rights reserved