Welcome to Pinehurst!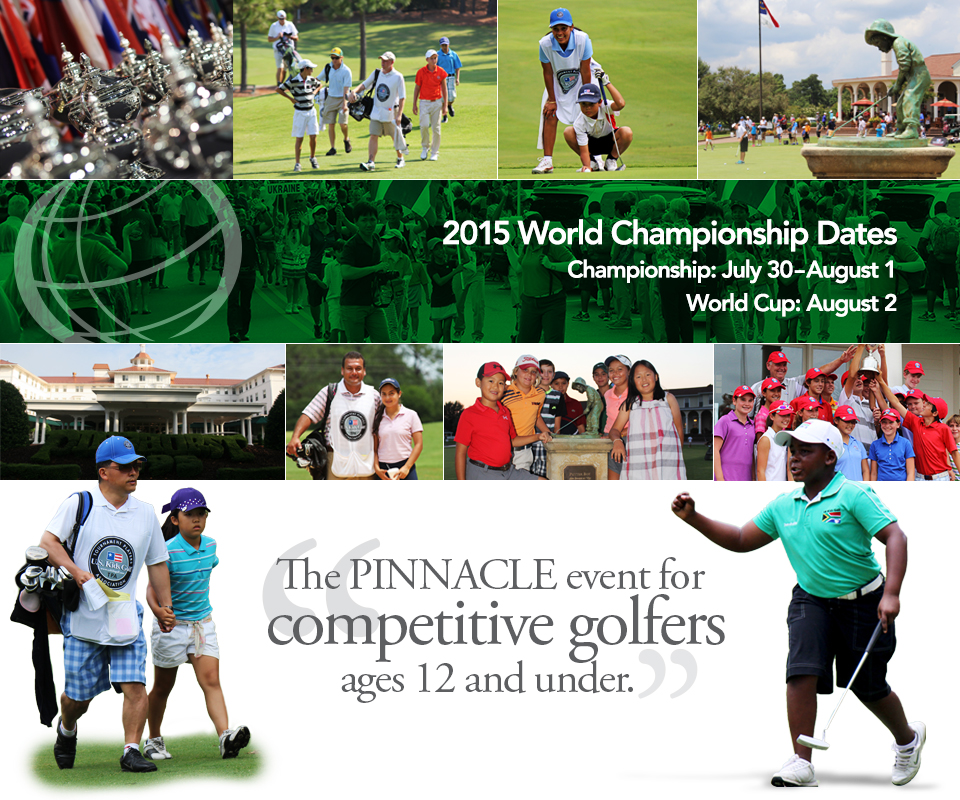 PINEHURST. Memories are made here with old friends, new friends, your caddie, and your family. Golf is played at a world-class venue against world-class competition. Next year's tournament dates have been announced and we look forward to seeing you in 2015. The Championship will be contested July 30-August 1. On Sunday, August 2, the top 10 boys and top six girls (12-year-olds only) from the United States play against their international counterparts in the 2015 World Cup.
 
The World Championship is the world's largest and most prestigious event for kids ages 12 and under. The full-length documentary The Short Game was filmed during the 2012 World Championship, and last year the field featured 1375 participants from 44 states and 48 countries.
This is the U.S. Kids Golf World Championship.
© US Kids Golf All rights reserved