You are here
Longleaf Golf & Family Club
Our Living Lab
The U.S. Kids Golf Foundation has long believed that much of what it had learned in 20 years of leading the world in kids golf could make a significant and positive impact on the entire industry of golf. More specifically, it believed a strong focus on family and junior activities could bolster the stagnant, if not declining, club & facility side of the golf business. This was a bold claim, but how could it be proven?
Enter Longleaf Golf & Family Club.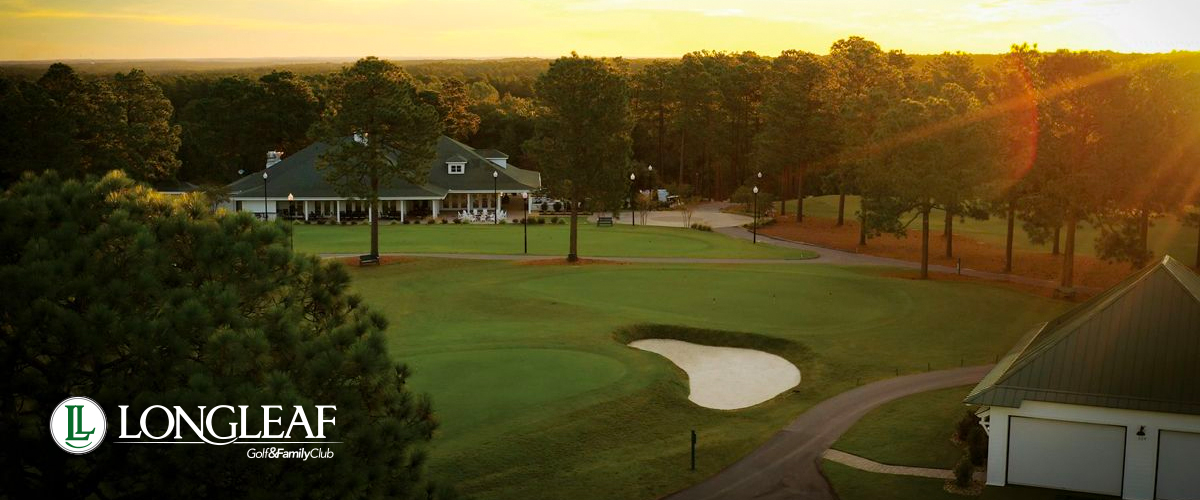 In 2015, the Foundation happened upon the opportunity to acquire Longleaf Golf & Country Club, a distressed facility in Southern Pines, NC. The theory that a renewed commitment to families, along with some innovative concepts new to golf, could turn around the fortunes of virtually any club would now be put to a real-life test.
The Foundation committed to trying several ideas, testing, analyzing, and testing some more. It would learn where to invest and best use limited resources; it would discover what made families want to play more golf, join a club, and spend more time at a facility. In short, Longleaf would become a "Living Lab."
The Living Lab Experiments
The first change may seem small but made a significant impact. Longleaf Golf & Country Club became Longleaf Golf & Family Club. This was the public pronouncement that a focus on families would be vital to the success and future growth of the club. Immediately families began to take an interest in what the new name signified.
The U.S. Kids Golf Academy
The Foundation started a coaching academy that would fully implement the U.S. Kids Golf Player Pathway program. In a saturated market with no separate building for teaching and zero students, the first U.S. Kids Golf Academy was founded. In four years, the Academy has grown to over 400 students and now houses a state-of-the-art teaching facility.




The Longleaf Tee System
The most innovative program at Longleaf, the Longleaf Tee System, allowed for a golf course that was challenging enough for the most skilled players, but also welcoming and enjoyable for players of varying abilities, including beginners. This data-based method allowed the club to scale the golf course into yardages so that all players, from beginners to juniors, to ladies, to highly-skilled professionals, could compete and enjoy. This system is now a joint initiative with the American Society of Golf Course Architects Foundation and has been implemented at courses nationwide.




Course Renovations
The Foundation understands that a club's success is wholly dependent on the quality of the golf course. A significant investment in upgrading, remodeling, and enlarging many aspects of the course was a first, and now ongoing, a priority. With new greens, an expansive practice area, remodeled bunkers, and new native areas shaping holes, the course and facility is now one of the best maintained and highest rated clubs in the Southern Pines/Pinehurst area.




Bottlebrush Short Course
With the help of the Wadsworth Foundation, Bottlebrush, a revolutionary short course, was designed on property. This six-hole layout, ranging from 50 to 110 yards each, provides an excellent setting for players of all skill levels and every member of the family. Most rounds are completed in 20 minutes or less, which makes it a great venue for a fun, fast way to enjoy playing golf.
Result
Longleaf Golf & Family Club has completely changed its reputation among local players, out of town guests, and it's now growing membership. In a crowded market with 40 courses and just over 100,000 residents, the club revenues are up over 60%, membership has increased 25%, and member satisfaction is now consistently rated "Excellent". Longleaf has become a destination for players, for group outings, and for industry coaches and executives from around the world who want to model some of their efforts after what has been accomplished at Longleaf.
For any industry professional interested in learning more, they can visit Longleaf in beautiful Southern Pines. The Foundation is happy to provide more details or click below to visit the Longleaf website.
© US Kids Golf All rights reserved