You are here
Colonial Williamsburg Classic 2022
2023 Colonial Williamsburg Classic Dates: November 4-5, 2023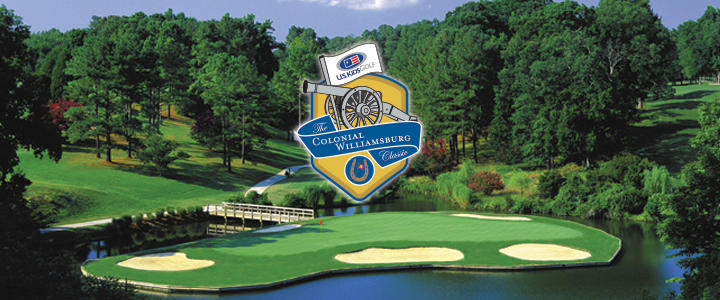 In 2022, U.S. Kids Golf will return to Williamsburg, VA for the 5th U.S. Colonial Williamsburg Classic. Just as Colonial Williamsburg brings America's revolutionary history to life, The Golden Horseshoe Golf Club is deeply rooted in the history of the Tournament Players Association.
After the annual U.S. Kids Golf World Championship outgrew Jekyll Island, the TPA sought out a new home for the thriving event. Colonial Williamsburg welcomed us with open arms and served as a stage for golf's next generation of stars to shine from 2002 – 2005.
Designed by the father-and-son team of Robert Trent Jones Sr. and Rees Jones, U.S. Kids Golf families will experience uniquely designed courses, surrounded by mature woodlands and free from neighboring real estate.
Toast to a day spent on the course at one of several on-site restaurants. Take a short stroll and find yourself in the heart of Colonial Williamsburg. From dining and hotel options to spa services and living history exhibits, it's easy to turn a golf getaway into an incredible vacation experience that will keep you coming back year after year. More information regarding the 2021 Colonial Williamsburg Classic will be available soon.
The Gold Course
Recently renovated by "The Open Doctor" Rees Jones, the Gold Course carries the design philosophy of creator Robert Trent Jones Sr. forward for today's golfer. The Gold Course now features the latest in modern turf grasses, new grass on the fairways, greens, and surrounding roughs, and utilizes "Better Billy Bunker" construction to improve the drainage, look, and playability of bunkers.
The Green Course
Opened in 1991, Rees Jones drew inspiration from his father Robert Trent Jones Sr.'s iconic Gold Course to create the acclaimed Green Course in Colonial Williamsburg. Carved from the same beautiful parkland terrain, the Green Course is longer than Gold but also more forgiving—creating an entertaining challenge for golfers of every skill level.
401 S England St
Williamsburg
,
VA
23185-4208
United States
© US Kids Golf All rights reserved