You are here
Red White & Blue Invitational 2023
2024 Red White & Blue Dates: July 6-7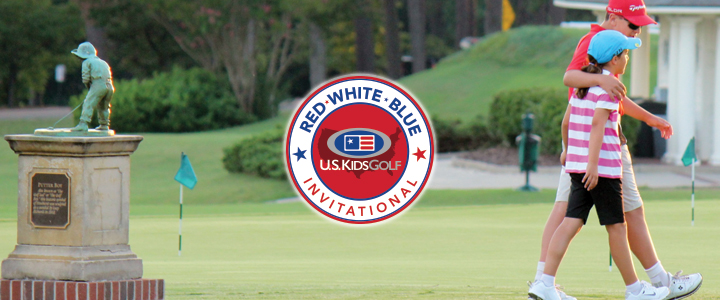 Course Assignments & Estimated Tee Times
Lodging & Tournament Schedule
Event Information
For the 8th consecutive year, the Pinehurst area will host a Regional Championship field on the Fourth of July week – one month before the heralded U.S. Kids Golf World Championship. The Pinehurst Resort (Courses No. 1, No. 6, No. 7 & No. 8) and Longleaf Golf & Family Club will serve as host courses for the event. This tournament provides players and their families a great opportunity to take in everything the Pinehurst area offers.
Longleaf Golf & Family Club is home to the U.S. Kids National Golf Academy. Programs developed through nearly 20 years of leading the world in kids' golf make the academy the ultimate destination for young players to learn, improve and enjoy the game. Click here to learn more about the U.S. Kids Golf Academy.
Rankings & AJGA PBE
This event is ranked by Junior Golf Scoreboard and eligible for AJGA PBE Stars. All Boys and Girls 11 & up will be eligible for both Junior Golf Scoreboard and AJGA PBE Stars.
© US Kids Golf All rights reserved