You are here
Monterey Challenge 2023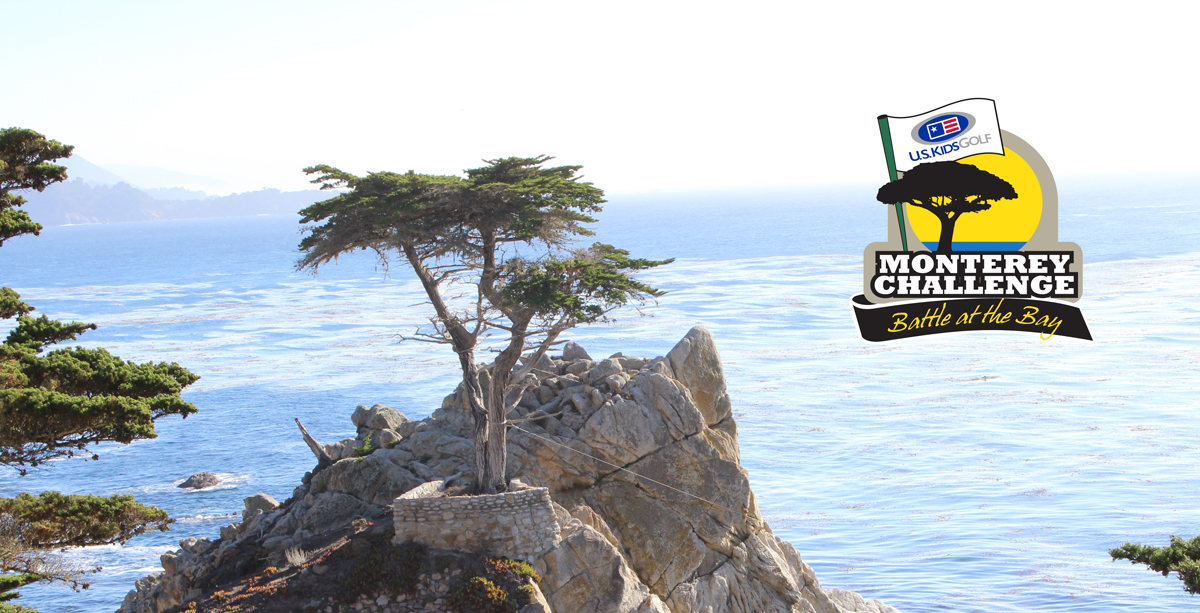 Event Information
For the 13th year, U.S. Kids Golf returns to the Monterey Peninsula for the Monterey Challenge, a favorite among U.S. Kids Golf families. The area is famous for its unsurpassed natural beauty, blending land and sea like no other in the world. After competing in the championship event, families can enjoy other attractions in the area, such as the world-famous Monterey Bay Aquarium and the charismatic Fisherman's Wharf.
Nearby Carmel-by-the-Sea is also known for its compelling art galleries and quaint little shops, while Carmel Valley is celebrated for its world-renown wineries. Pebble Beach features the distinguished 17-Mile Drive, Stillwater Cove, and the iconic Lone Cypress. A short drive south will lead you to the illustrious Big Sur coast. Located just over an hour south of San Jose, Monterey is the perfect end-of-the-year destination for young golfers and families.
We are excited to have two fantastic host facilities, including Pebble Beach's Del Monte Course and the Navy's Monterey Pines Golf Course. Both courses feature distinct Monterey area course characteristics and always provide a great test of golf for all competitors. We look forward to seeing your family in Monterey!
Rankings & AJGA PBE
The Monterey Challenge is ranked by Junior Golf Scoreboard and eligible for AJGA PBE Stars. All Boys and Girls 11 & up will be eligible for both Junior Golf Scoreboard and AJGA PBE Stars.
© US Kids Golf All rights reserved