You are here
Veteran Golfers Association World Championship Qualifier 2023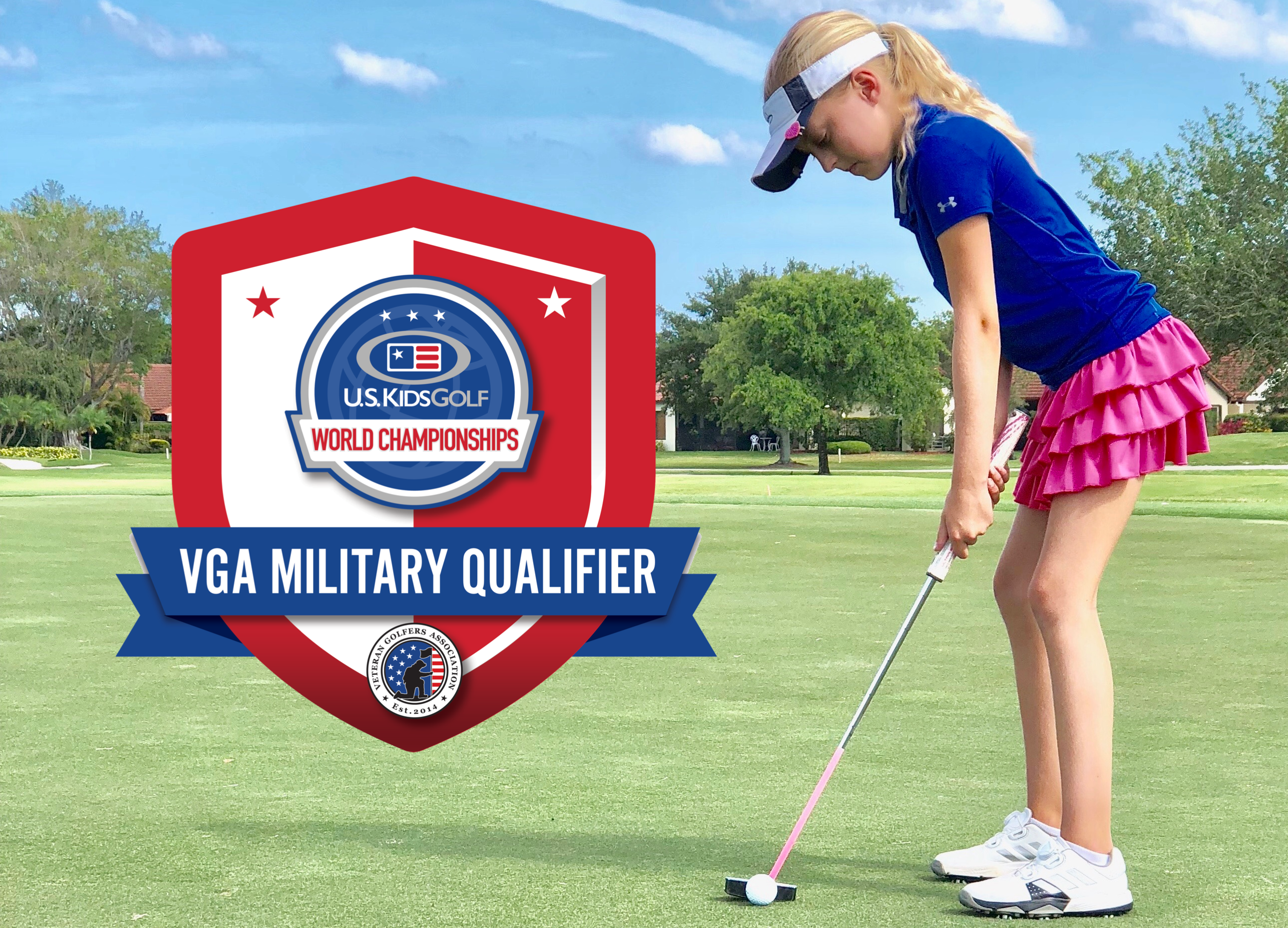 U.S. Kids Golf has partnered with the Veteran Golfers Association to offer a special one day Qualifier for the 2023 World Championship on Monday, July 31st, 2023 at Longleaf Golf and Family Club!
In order to be eligible to register, a player must have an immediate family member (parent, grandparent or sibling) that has served or is currently serving in the United States Military.
Open Applications will be available starting Monday, April 3rd.
Veteran Golfers Association: The VGA is dedicated to enriching the lives of Veterans and their family members through the camaraderie and sportsmanship of golf. The VGA World Championship Qualifier has been put together to give military families an opportunity to compete with the best junior golfers in the world.
All Qualifiers will receive a special VGA golf bag and hat, as well as have the opportunity to be in the very front of the Parade of Nations. Additionally, the VGA will cover all World Championship entry fees.
Please note, the VGA will only cover entry fees for players who were not previously qualified and registered for the World Championship.
Scoring Requirement: In order to qualify for the 2022 World Championship, a player must win their age group and meet the minimum scoring requirement. Winners must shoot 43 or lower for 9-holes, 86 or lower for 18-holes to qualify.
Age: A player's age on July 31, 2023 will determine his/her age group for the duration of the event.
Cost: $75 for 9-hole players and $95 for 18-hole players (includes tournament round, range balls, lunch, tee gifts and awards). Practice rounds are not included in the entry fee.
Tee Times: Posted 2 days prior to the event.
Practice Rounds: Practice rounds can be booked by calling the Longleaf Golf and Family Club Pro Shop at (910) 692-6100. Practice round pricing information will be available soon.
© US Kids Golf All rights reserved