You are here
Registration Information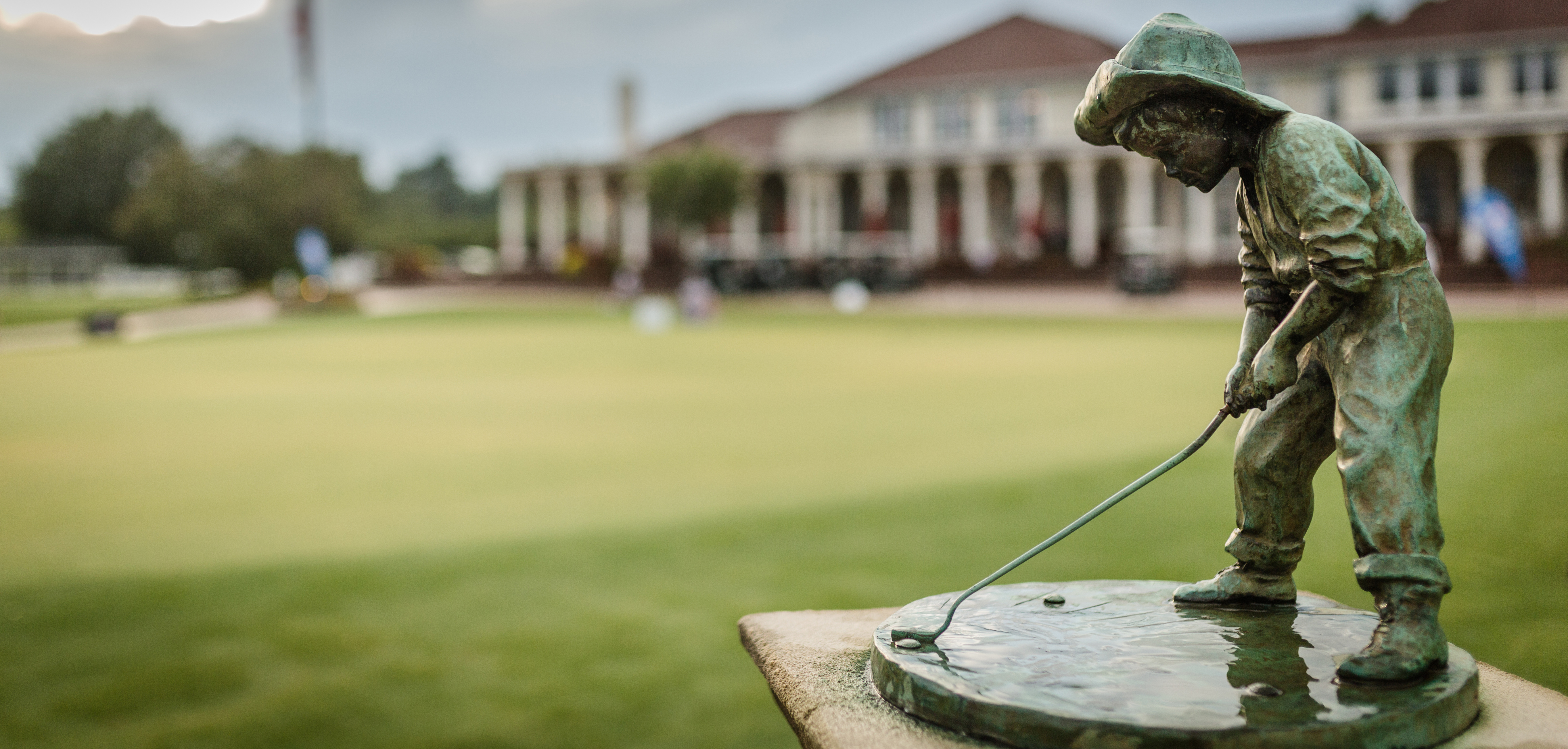 World Championship Invitations
Players with U.S. Kids Golf Priority Status Levels Lifetime, Level 12, and Level 11 will be unlocked and eligible to register on February 2nd at 11AM ET. Once the player has been unlocked for the Championship, they will receive an accompanying email with additional registration information. Additional levels of Priority Status will be admitted based on availability. Please note that receiving an invitation does not guarantee a player's spot, as entries into all events are subject to availability on a first-come, first-served basis.
Due to the high demand for the event, each invitation will have an expiration date. Players who fail to register by the expiration date listed on their invitation, but still wish to enter the event, will be placed on a waitlist. After your invitation expires, you must contact tournaments@uskidsgolf.com to be placed on the waitlist.
For more information on the Status program or how to earn Status, please visit our Priority Status homepage. Additional details on World Championship qualification methods are listed below.
Please note that the new deadline to earn Priority Status towards the World Championship via multi-day tournaments (including Regionals, State Invitationals, International Championships, and our all-new Teen Series) will now be May 31 of each year, including this year. Accordingly, earning Priority Status eligibility for the 2023 World Championship will begin June 1, 2022, and conclude May 31, 2023.
The Priority Status earned through Local Tours will remain unchanged, and players competing in 2022 Spring Local Tours are eligible to earn Priority Status to this year's World Championship, regardless of the final date of their tour.
---
World Championship Invitation Grid
The Grid shows the unlocked levels of Priority Status for the 2022 World Championship. Additional Statuses will only be invited if space is available within the age group. If your player earns a qualifying Status for his or her age group during a U.S. Kids Golf event, you will receive an invitation at that time. Save this location to check for updates. A player's Priority Status must not expire before July 31, 2022, to be eligible for the 2022 World Championship. A player's age on July 31, 2022, will determine his/her age group for the duration of the event.
Additional details on World Championship qualification methods are listed below.
Priority Status Levels Lifetime Through Level 11: February 2nd
All Additional Priority Status Levels: Based on availability in your respective age group
---
Sibling Exemptions
Players who request a sibling exemption for the World Championship, and meet the exemption requirements, will be placed on a waiting list. We will begin reviewing the sibling waitlist starting June 8th. Upon review, qualified siblings will only be accepted on a space-available basis and by Priority Status Level.
Meeting the sibling exemption requirements DOES NOT guarantee entry into the event. Only players with Priority Status Level 4 and up are eligible to receive an exemption.
Please visit our Sibling Exemption Policy for more information regarding requirements.
---
Entry Fee
The entry fee for the World Championship is $325 for 9-hole players and $375 for 18-hole players (includes three tournament rounds, championship parade, tee gifts, activities, pre-round range balls, and awards). The cost does not include practice rounds.
---
Caddie Bib
Caddie bib names must be ordered at the time of event registration and the cost is non-refundable. If you are unable to attend the event, your name can be mailed to you after completion of the tournament if the tournament department is notified.
All caddie bibs and names will be available for pickup at event registration. Players will not have an opportunity to order a name at the event but will receive a caddie bib at player registration. Caddie bib names must be ordered by July 7th.
---
Practice Rounds
Practice Rounds should be scheduled by contacting the golf course directly. Please reference the Course Assignments page for more information.
---
Veteran Golfers Association World Championship Qualifier
U.S. Kids Golf has partnered with the Veteran Golfers Association to offer a special one day Qualifier for the 2022 World Championship on Monday, August 1st, 2022 at Longleaf Golf and Family Club!
In order to be eligible to register, a player must have an immediate family member (parent, grandparent or sibling) that has served or is currently serving in the United States Military.
To learn more, please select HERE.
---
© US Kids Golf All rights reserved