You are here
2023 Carolinas State Invitational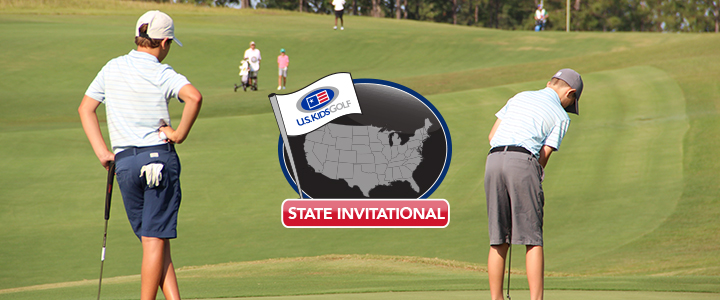 Longleaf Golf & Family Club
Longleaf Golf & Family Club in Southern Pines, NC will serve as host to the 11th annual U.S. Kids Golf Carolinas State Invitational. The State Invitational offers players the opportunity to compete in a multi-day championship event and qualify for U.S. Kids Golf Priority Status. By earning different levels of Priority Status, players can qualify for other U.S. Kids Golf multi-day events including Regional, International, and World or World Teen Championships. The State Invitational is open to players 5 to 14. Refer to the Event Registration Information for more on the invitation schedule and how to register.
Tee Times: Posted 2 days prior to the event.
Age: A player's age on April 30, 2023, will determine his/her age group for the duration of the event.
Cost: $175 for 9-hole players and $225 for 18-hole players (includes tournament rounds, pre-round range balls, tee gifts, player's first-round lunch, and awards). Practice round is not included in the entry fee.
Director: Dona Lerner, U.S. Kids Golf Tournament Operations - practicetee@aol.com
AJGA Performance Stars: An AJGA Performance Star is awarded to each of the champions in the Girls 11-12, Boys 12, Boys 13-14, and Girls 13-14 age groups. Please visit our AJGA PBE Status homepage to learn more.
Junior Golf Scoreboard Rankings: The Carolinas State Invitational is ranked by Junior Golf Scoreboard. Boys 11 & up and Girls 11 & up will be eligible for Junior Golf Scoreboard Ranking.
© US Kids Golf All rights reserved