You are here
Registration Information for Vallarta Open 2023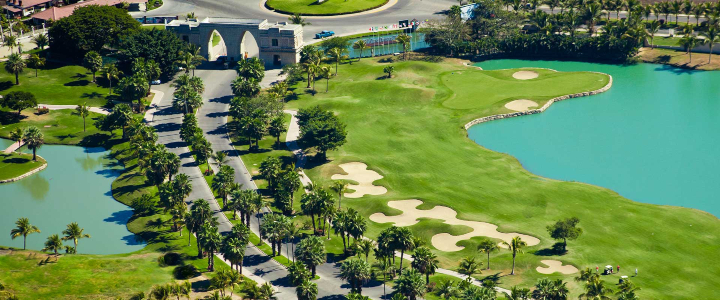 Qualified players with Lifetime through Level 4 will be invited on February 28, 2023. Please note that receiving an invitation does not guarantee a player's spot, as entries into all events are subject to availability on a first-come, first-served basis. General Registration closes on May 24, 2023 at 11:59 PM Eastern Time.
Please note: A player's age on April 30, 2023, will determine his/her age group for the duration of the event.
Open Application
If a player does not have Priority Status with U.S Kids, they may apply to enter the Vallarta Open by clicking the link below. The Open Application will be reviewed starting on March 10, 2023. Applications will be checked each Friday until Registration closes.
Cost
A player's registration fee includes two tournament rounds, tournament practice range access, tee gifts, a caddie bib, and awards. The official practice round IS included in the entry fee.
9-hole players: $275
18-hole players: $345
Please note that a player may order a personalized name placket for the caddie bib during the registration process for an additional cost of $17.
Please note all prices are in US Dollars
Practice Rounds
A single practice round is included on Friday, May 26, 2023. No additional practice rounds are allowed. It is mandatory to request a practice round tee time, as soon as possible, through +523222268190 (please include: the player's name, age group, and preferred time).
During practice rounds, extra tee and approach shots are not permitted. Extra putting is allowed if it does not hold up play. Practice rounds should not exceed the expected tournament pace of play guidelines (4 hours, 30 minutes). Violation of this policy could be determined as a code of conduct violation by the golf course.
Course Assignments
| Age Group | Course Assignment | Yardage Range |
| --- | --- | --- |
| Boys 15-18 | El Tigre Golf Club | 6600-6900 |
| Boys 13-14 | El Tigre Golf Club | 6000-6300 |
| Boys 12 | El Tigre Golf Club | 5400-5700 |
| Boys 11 | El Tigre Golf Club | 4800-5100 |
| Boys 10 | El Tigre Golf Club | 4200-4500 |
| Boys 9 | El Tigre Golf Club | 3600-3900 |
| Boys 8* | El Tigre Golf Club (Back) | 1800-1950* |
| Boys 7* | El Tigre Golf Club (Back) | 1500-1650* |
| Boys 6 & Under* | El Tigre Golf Club (Back) | 1200-1350* |
| Age Group | Course Assignment | Yardage Range |
| --- | --- | --- |
| Girls 15-18 | El Tigre Golf Club | 5400-5700 |
| Girls 13-14 | El Tigre Golf Club | 4800-5100 |
| Girls 11-12 | El Tigre Golf Club | 4200-4500 |
| Girls 9-10* | El Tigre Golf Club (Back) | 1800-1950* |
| Girls 8 and Under* | El Tigre Golf Club (Back) | 1200-1350* |
9-hole competitors are denoted with an asterisk*
© US Kids Golf All rights reserved