You are here
Caribbean Championship at Punta Cana 2023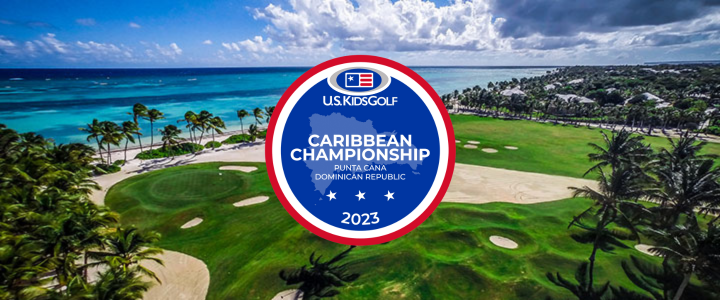 Once again, the 2023 U.S. Kids Golf Caribbean Championship will take place in the Dominican Republic and will be hosted by The Westin Puntacana Resort & Club. The event will be held on the Resort's beautiful La Cana Golf Club, which includes many holes along the white sand ocean.
For the fourth year running, the event will take place during U.S. Thanksgiving week. Official tournament play will be on Friday and Saturday, with a special Thanksgiving Day meal for players and their families on the beach following Thursday's practice rounds.
Given the wonderful accommodations, the beautiful golf course, and the support of the Punta Cana Resort, the Caribbean Championship promises to remain a favorite destination for U.S. Kids Golf families for years to come.
About Punta Cana
Punta Cana is a private resort with its own international airport. Once you arrive at the airport, a taxi is all that will be needed to get to the hotel. Players will have access to a shuttle to get to the golf course. Shuttle service from the Westin to the golf course will run frequently.
© US Kids Golf All rights reserved