You are here
The Morrison Medal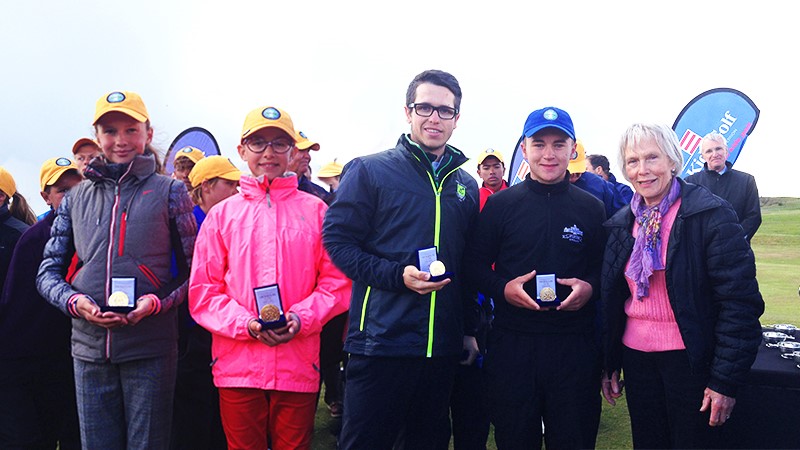 The Morrison Medal is presented to the boys and girls pairings with the lowest rounds in the World Van Horn Cup and European Van Horn Cup.
Named after Sir William Garth Morrison and his wife Lady Morrison (Gill), the medal reflects not only excellence in performance, but a hope that golf's next generation follows the traits of leadership, generosity, and philanthropy Sir Garth exhibited throughout his life. Though Sir Garth was renowned in many fields, it was his love of both golf and those who play it which we honor, as the impact of his efforts in this field will resonate through history. The captain of his university golf team, he remained an avid player throughout his life.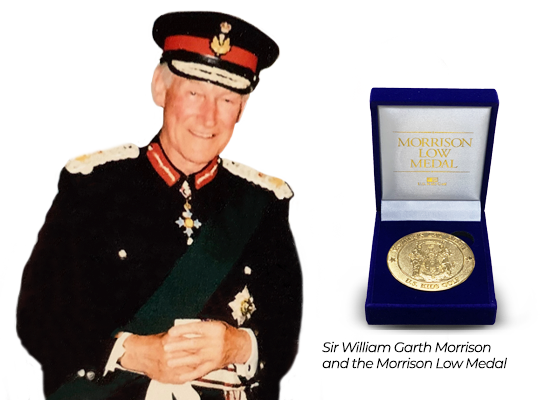 Even more, he was a passionate ambassador for the game, as shown by his tireless advocacy for the U.S. Kids Golf European Championship. His efforts helped turn the event into one of the most important junior golf competitions in the game, now traditionally hosting over 500 junior players from around the world in East Lothian, Scotland. Moreover, Sir Garth made a mark in a variety of capacities; serving as an Officer in the Royal Navy, dedicating 40 years of his life to the Scout Association, and opening "Muirfield Riding Therapy," a charity that provides horse riding for those with mental and physical disabilities.
For his lifelong achievements and efforts, he was appointed by Queen Elizabeth II to the Order of the Thistle, a knighthood held by only sixteen people in Scotland. Sir William Garth Morrison continued to serve his fellow man until his passing in 2013 at the age of 70. His legacy continues on by the lives he impacted and the bestowing of the Morrison Medal.
© US Kids Golf All rights reserved