You are here
Positive Coaching Alliance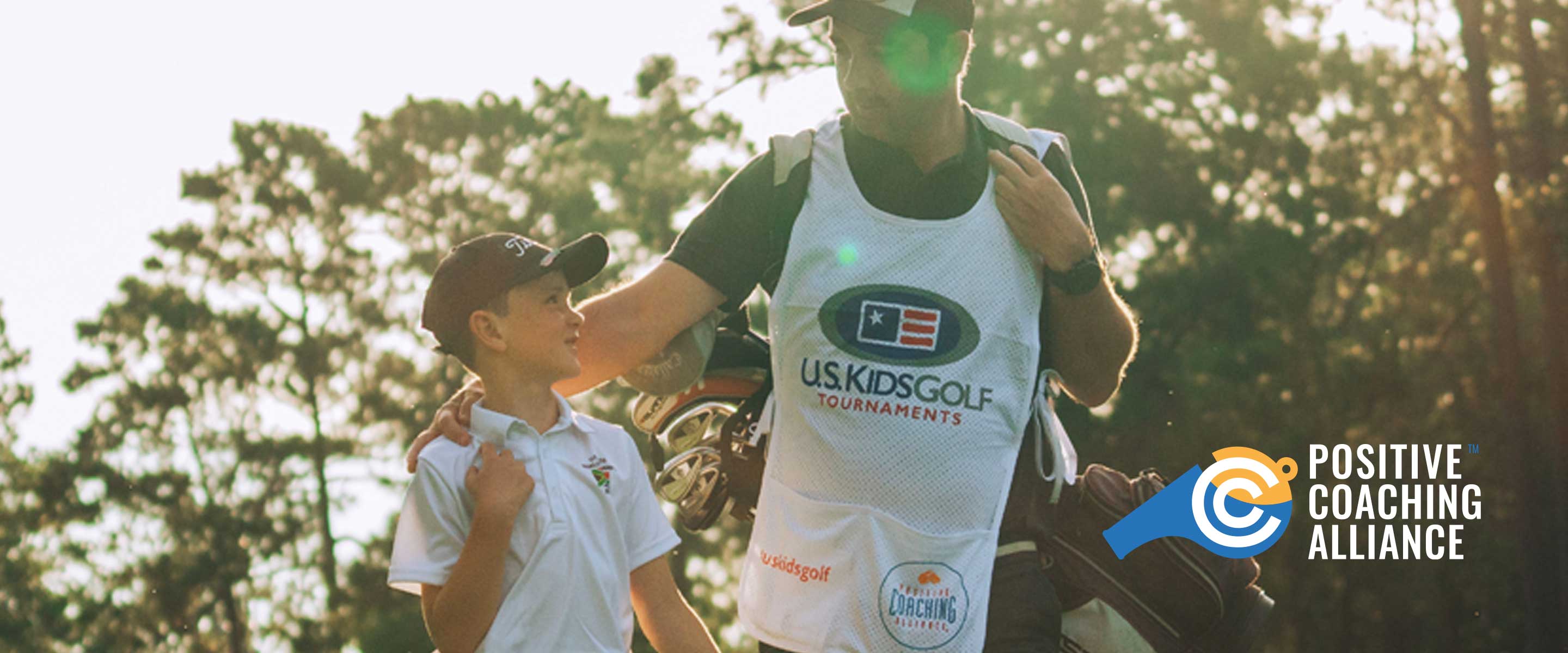 Bringing a young person into golf can be challenging for players and their parents.
To help, U.S. Kids Golf has partnered with an expert on the subject, the Positive Coaching Alliance, which provides their online course, Second-Goal Parent®: Developing Winners in Life, at a reduced rate of $15. Be sure you use the coupon code USKidsGolfSGP15.
Because this is so important, U.S. Kids Golf will give a $25 credit toward any future tournament entry once you have passed the course. Please see the instructions below and complete Second-Goal Parent®: Developing Winners in Life.
SIGN UP AND TAKE THE COURSE
Visit the PCA website, click SIGN UP, and set up an account.
After account creation, you will be sent to your dashboard. Select Second-Goal Parent®: Developing Winners in Life. See the icon below to find the right course.

Click the cart and proceed to checkout.
Use the code USKidsGolfSGP15 and save $15.
Finalize your payment and begin.
Existing Users: If you signed up for a course after 9/1/18, we have transitioned your
account to our new platform. To access your account, click Login and use the
"forgot password" function to set a new password.
If you are new to PCA's Online Courses – or registered for your last course before
September 1, 2018, please click Sign Up
HOW TO GET YOUR $25 TOURNAMENT COUPON CODE
After passing the course, email a copy of your Second-Goal Parent completion certificate to tournaments@uskidsgolf.com with the subject line PCA Completion.
Please allow 5-7 business days for coupon code processing, and note that this coupon cannot be used as a reimbursement for registrations already paid.
© US Kids Golf All rights reserved