You are here
NCBA Uganda Open 2023
2024 Dates: Coming Soon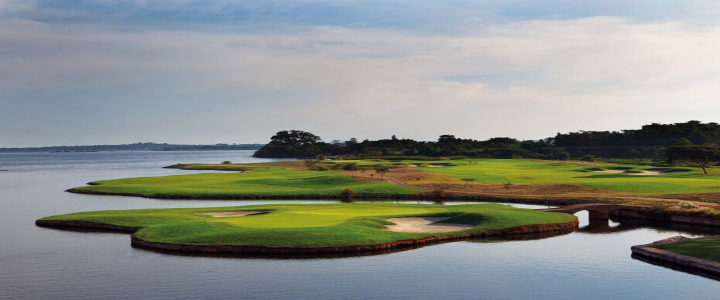 U.S. Kids Golf is excited to announce the inaugural NCBA Uganda Open at Lake Victoria Serena this April. The event will take place at the superb Lake Victoria Serena Golf Resort and Spa. This picture-perfect golf course lies on the banks of Lake Victoria. With outstanding views of the lake and ample bird life, this course is a must-play for all players. Rated among the best courses in the East Africa region because of its unique features, such as the island green finishing hole.
The NCBA Uganda Open at Lake Victoria Serena offers young golfers the opportunity to compete in a multi-day championship event and qualify for U.S. Kids Golf Priority Status. By earning different levels of Priority Status, players can qualify for other U.S. Kids Golf Major Championships including Regional, International, and World or World Teen Championships.
Director: Lola Geerts, Tournaments Development Europe, Africa, and Middle East - lgeerts@uskidsgolf.com
A Note Regarding World Championship Qualifying:
Please note that the new deadline to earn Priority Status towards the World Championships via multi-day tournaments (including Regionals, State Invitationals, International Championships, International Partner Events, and our all-new Teen Series) will now be May 31 of each year. Because this event falls before the May 31 deadline, this International Partner Event DOES SERVE as a qualifying event for the 2023 World Championships.
This event DOES NOT serve as a qualifier for the 2024 World Championship. To learn more about our qualifying process, please visit our World Championship and World Teen Championship event pages.
© US Kids Golf All rights reserved