You are here
Positive Coaching Alliance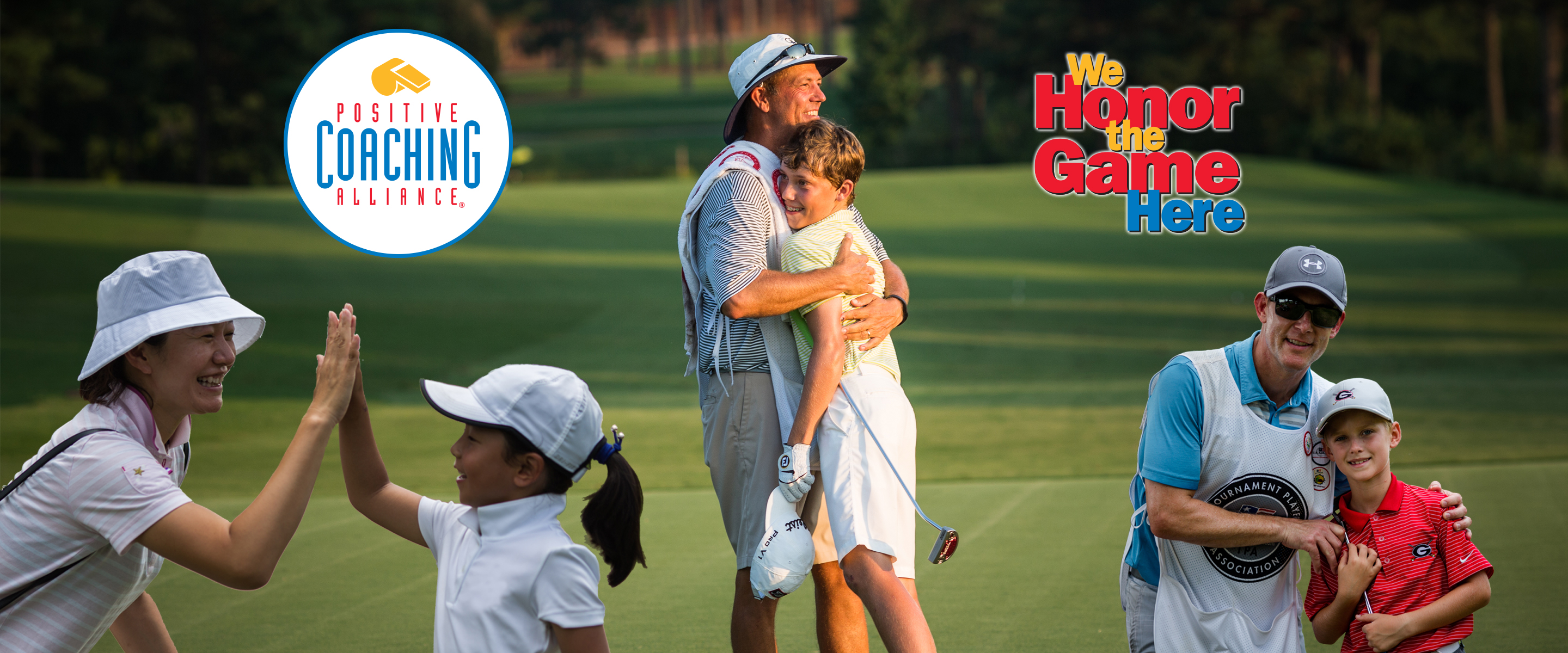 U.S. Kids Golf is a proud partner of the Positive Coaching Alliance, or PCA, which provides vital information in the role of parenting young athletes. All parents, especially those who caddy, are strongly encouraged to complete the Second-Goal Parent online course. A $25 tournament coupon is available upon completion. Enhance your player-caddie experience with the power of positive!
The PCA is a national non-profit with the mission to provide all youth and high school athletes a positive, character-building youth sports experience. The PCA Second-Goal Parent course is an interactive workshop that provides parents with skills and tools that will make youth sports more fun for the entire family.
The cost of the program is $15 and upon completion, U.S. Kids Golf will give you a $25 coupon that may be applied to registration for any future U.S. Kids Golf tournament. For more information about the Positive Coaching Alliance, visit www.positivecoach.org.
Follow the instructions below to take advantage of this opportunity!
Visit the PCA website, click SIGN UP and fill out the registration information

Once you are sent to your dashboard, select the Second-Goal Parent®: Developing Winners in Life Through Sports option

Access the cart in the top right hand corner of the page, and proceed to checkout

Use the code USKidsGolfSGP15 to save $15 dollars on the price of the course

Finalize your payment and begin the course.
After you have passed the course, please email a copy of your Second-Goal Parent completion certificate to tournaments@uskidsgolf.com with the subject line PCA Completion. A unique, one-time-use coupon code will be sent to you for $25 to be used toward any future U.S. Kids Golf tournament.* Please allow 5-7 business days for processing, and note that this coupon cannot be used as a reimbursement for registrations already paid.
© US Kids Golf All rights reserved